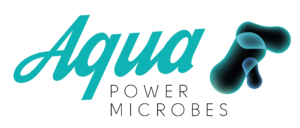 Aqua Power Microbes
Businesses and organisations from hotels, pubs and restaurants to offices and other commercial premises, even livestock farms can benefit from our unique Virus Shield™ products, giving long lasting protection from viruses, and bacteria, mould and mildew, on all treated surfaces. We can also re-treat every three months to maintain protection. No unpleasant smells or potentially harmful chemical traces, enables your operation to welcome staff and customers back to a clean safe environment.
How your business can benefit
Antimicrobial treatments keep staff and customers, teachers and children safe from contact transmission of pathogens including Coronavirus.
You can make substantial savings reverting general cleaning regimes to pre-Covid levels.
It prevents microbial regrowth on all surfaces ensuring a high standard of hygiene
The treatment has excellent odour removal properties, giving your premises a fresh clean welcoming smell whether it be a home a pub/restaurant or a cowshed.
We can train or retrain your staff to bring on-going treatments in house where we supply the products and you save on external labour costs.
Some of our fantastic work
Grease Trap Management
Virus fogging
Microbial treatments
Ponds
Animal housing
Health hygiene
Contact us now for a quote