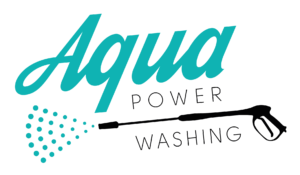 Rejuvenate your property whether residential or commercial to get that newly built look
Using our high-tech, self-contained equipment, your patios, walls windows and drives will look like new. After washing, we reseal exterior walls to keep them rain proof with a product guaranteed by the manufacturers for 25 years. As long as we can access the area that needs cleaning, you don't need to be present, leave the job to us!
Benefits of Power Washing
Keep exteriors and gardens looking beautiful with the clean appearance of new on walls, driveways and patios.
Adding kerb appeal to help get the best possible price when selling.
Make the most of your beautiful garden with decking and fencing cleaned of unsightly dirt, mould and lichen – it makes repainting easier too!
Washing with our latest technology at temperatures up to 140C kill moss, lichen and weeds, which can damage walls fencing paths and driveways, especially those block paved.

Horse stables and dog kennels made clean and fresh for four legged residents
Some of our fantastic work
Driveway and Patios
Decking and Fencing
Walls, Path and Walkways
Fascia's, Soffits and Gutters
Industrial unit cladding
Drains
Animal housing
Roofs
Contact us now for a quote